Back to all posts
Posted on
Kindergarten Registration Opens January 9th, 2023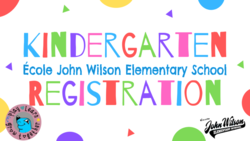 We are a play based Kindergarten program. We strive to learn our letters, sounds and numbers through hands on centers and activities. Our program includes Indigineous education lessons. Each classroom is connected to our amazing centres room where we focus on dramatic play, gross motor skills, socialization and problem solving. We offer extensive learning supports and opportunities for technology. Our students do daily physical activity and participate in our Fine Arts program.
We can't wait for you to come and join us for some fun!
Click here for more information.
Click here to be redirected to the CESD information page. 
Click here to go directly to the online registration.
Thank you!!