Back to all posts
Posted on
Student Demographics are now overdue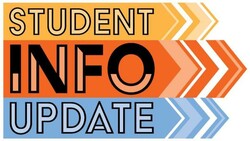 **Demographic updates are now overdue. Please take the time to update them as soon as possible. Thank you!
Student demographics include all important information for each student in our school. 
Demographics are sent out every year at the end of August from our Chinooks Edge School Division office, and you will need to update for every student attending school in the division.
Forms are located in your school engage, accessible through your power school account. Please click here for instructions, and here to login. Please call the school if you have any problems.
We ask that you please fill them out as soon as you receive the email from Division Office. 
Thank you for helping us to keep our student records up to date!