Back to staff directory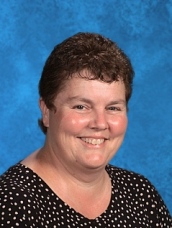 Librarian
Phone: 403-227-3292
Key Roles
I have been with the Innisfail Campus Library for all 3 schools for 6 years. I enjoy seeing the excitement on the students to borrow books they want to read and finding different books they may enjoy.
I am originally from Innisfail and continue to live in the area with my husband and son which he is graduating in 2021. My daughter lives away and is going to college. I like humor and having a good fun. Especially when it comes to certain sports teams. Go Flames Go.
I believe in the saying "Love, Live and Laugh".