Parents
Volunteering at John Wilson Elementary
If you are planning on volunteering for an upcoming field trip we are asking volunteers to:
Please take the attached RCMP CRC form letter to your local RCMP Office.  There have been some changes to the fee structure, please call the detachment for more information prior to going in.
A Child Intervention Check must be completed through your local Child and Family Services Authority. The Child Intervention Check may be completed by calling either location below and booking an appointment. Currently, there is a process for these checks to be completed by entering your information online. Please call either location for more details. 
Child & Family Services-Regional Office
#108, 4920-51 Street
Provincial Building
Red Deer, AB T4N 6K8
By appointment only, please call 403-340-5400
Child and Family Services-Olds District Office
Ralph Klein Centre, Community Learning Campus
Olds College
4500-50 Street
Olds, AB T4H 1R6
By appointment only, please call 403-507-8035
If you require any further information please contact the ÉJWES office at 403-227-3292.
Criminal Record Check - click here
Intervention Record Check - click here
Directions for Record Check - click here
Weekdays 'til 6
Supporting student, family and staff wellness…
Please click here to read our division policy on communication times for staff and families.
Student Demographics
Student demographics include all important information for each student in our school. 
If you have had a change of address, phone number or any other information, please call the office and we will issue you a Mid-year Update.
If you have yet to complete the original demographic update from August, or have NOT submitted a birth certificate, please call the office to arrange a time to come in and complete as soon as possible.
Thank you for helping us to keep our student records up to date!
Welcome to Kindergarten! 2022-2023
Welcome to Kindergarten!
Beginning in January, Chinook's Edge will be accepting Kindergarten registrations for the 2022-2023 school year. Children must turn five years old by December 31, 2022 to begin attending Kindergarten in the fall of 2022. Online registration will begin in early January – please visit our website for registration information, including the Chinook's Edge schools that offer Pre-Kindergarten programming.
Start of the School Year FAQ's
When does the office open for the school year?
The office will be open from 8-4 starting on August 26th.
What are demographics and why are they important?
Every year our division office sends out demographic forms just before school starts. It is all the information pertaining to each student. It is very important that this is filled out correctly and as soon as you get it. You will be unable to fill this form out on your mobile device, if you need access to a computer, please call the office and we will set up a time for you to come in and fill out the forms.
If your information changes at any point during the year, please contact the office and we will reissue the forms for you to change.
I have questions about bussing, who do I call?
Please call transportation at 1-800-266-9573. Transportation will re-open on Tuesday, August 10th for registration and other information.
What is the first day of school?
Students in Grades 1-4 will start on Wednesday, September 1st. Kindergarten students will follow a staggered entry, the information was mailed out at the end of June. If you did not receive this information, please call the office on August 26th.
What time does school start?
Click here to see our bell schedule.
When can I drop my kids off at school?
Our  supervisors are not outside until 8:20, we ask that students arrive after this time.
Where can I park?
Click here to see information about pick up, drop off and parking.
START-UP COMMUNICATION
Key Message
Please click here to read the CESD 2021-2022 school year plan.
Report an Absence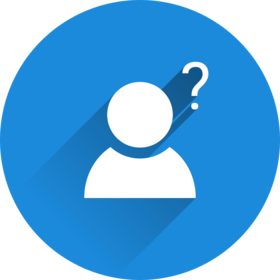 My child is going to be absent today, what do I do? 
In order to help keep our children safe, we ask that parents call into our 24 hour Call Safe line to leave a message advising the school of your child's absence. We appreciate communication with the teacher, but please call the office as well.
If we have completed attendance and your child is marked absent, a reminder call will be made notifying parents that your child is not at the school.  
Please Call 403-227-3292
PowerSchool
PowerSchool SIS is our Student Information System. Each student has their own account and it follows them throughout their school career. Within this system you can find out information on attendance, account preferences. Also found in PowerSchool is SchoolEngage. At the beginning of the school year, you will get an email to go into SchoolEngage to fill out a form for School Demographics. This will update all your information to ensure we have the most up to date data on file. This is a yearly requirement from Alberta Education.
*Please note that if you have to make changes within the school year, and you have submitted your forms already you will need to contact the school to regain access and update your information. 
**You will be unable to do any of these forms on a cellular device. If you do not have access to a computer, we have one available at the office for use. Forms generally take about 5 minutes per student. 
Online Fee Payment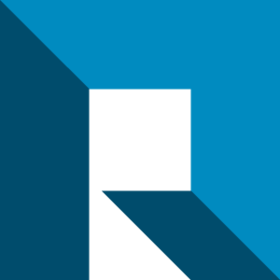 Payments for fees can be made on our online payment system. Parents must set up their own accounts, and can add multiple students.
Please note that setting up a PowerSchool account is not the same as a payment account. You do need to do both. If you are unsure if you have a payment account set up, please call the office for assistance.
Click here to access the sign in page.
First time users must hit "create account" and fill in the necessary fields.
You will need your students 9 digit ASN number. This number can be found on your PowerSchool account, on report cards, or you can contact the office.
Once you have added your students you can see all fees associated with each student by switching between name tabs at the top of the page.
Please ensure that you review items in your cart before processing payment.