Library Learning Commons
What's new in the LLC
Learning Commons Update:
We have been learning the various genres in Grade 3 and 4; we have read a Mystery (Hardy Boys), Thriller/Horror (introduction with a Goosebumps Graphic Novel), Poetry (The Giving Tree, Norman Norton's Nostrils, and I Lost My Talk), Fairy Tales (Cinderella), and Non-Fiction (Dewey Decimal lesson).  In Kindergarten and Grade 1 and 2, we celebrated Easter with various books and a bookmark craft, we read/sang the Old Lady who Swallowed the Chick, and we "read" a wordless picture book of the Lion and the Mouse!  The students loved realizing how they could create their own story with their imaginations.  We read a version of the Lion and the Mouse and they were very proud that their story was so close to the printed version!
Students have also been enjoying a variety of centers; the building centers are a huge hit- lincoln logs, stacking cups, marble runs, plus plus, and gears are favorites.  Other centers have included magnets, board games, lego, and of course coloring!  Mrs. Charlton and Mrs. Green had a very successful book fair and are looking forward to enhancing our collection and centers with our rewards!
January Literacy Day and LLC Update
January 2022
Learning Commons Update!
This month in the Learning Commons has brought about a few changes!  Mrs. Green and Mrs. Charlton have implemented activity centers.  The theory of a Learning Commons atmosphere is that the library becomes an extension of the classroom.  Therefore, the teachers have been asked to share what they are working on so that activities, readings, or both can be coordinated.  We have spent time examining color, temperature, building, and nonfiction terms.  There are some fun games and coloring activities as well!  In order for this to be possible in the 30 minute library slot, the library books are being collected in the first block to have check-ins done prior to library.  This makes it even more important for the students to have their books collected first thing or the day before.  Please help them to remember when their library period is!
January 27, 0222 is Family Literacy Day!  This year's national theme is "Learning in the Great Outdoors".  There is a great website highlighting Family Literacy Day if you need some ideas for some great family fun!
https://abclifeliteracy.ca/all-programs/family-literacy-day/
Have fun and keep reading!
Mrs. Green & Mrs. Charlton
What's new in the LLC!
John Wilson Library has been a busy place!  Mrs. Charlton and Mrs. Green have been working hard getting new books added into the collection.  There are so many great books to read! 
Fridays have become activity days in the library; we have made 'Creepy Underwear', Remembrance Day poppies, dinosaurs for Dino-vember, and Gnome bookmarks for Christmas!  Along with the crafts, we have reviewed the parts of the book and how to find the books "address" (location) in the library.  The students are getting really good at finding the books on their own!
November in libraries is commonly referred to as Dino-vember!  It allows librarians to feature their dinosaur books and share dinosaur information.  This year, we read Chick-a- saurus Rex with all the grades.  We learned that the chicken is the closest living relative to the Tyrannosaurus Rex!  So, essentially we solved the mystery of 'dino-nuggets'! LOL!  
This week has been extra exciting as two Elves, Jingles and Jangles, arrived.  It seems one may be a bit naughty, so it will be interesting to see what shenanigans they will be up to!  We have noticed an increase in foot traffic as the students are finding an excuse to come check out the Elves!  
Mrs. Charlton and Mrs. Green would like to wish all of our John Wilson Family a Merry Christmas and Happy Healthy New Year!
Welcome to the LLC!
The LLC - Library Learning Commons
Our Library Learning Commons is used by students from Pre-K to grade 12 and is considered an i-Campus resource. Students have the opportunity to learn how to use the library and all that is has to offer.
At the elementary level, students work with our librarians learn to find "good fit books" to help foster a love of reading. They are given time to search, borrow and spend some time reading in the library. Every class is ended with a story read aloud by our librarians.
Our library also hosts many themed activities throughout the year, also highlighting special books to celebrate the occasion.
Destiny is the program that we use throughout Chinooks Edge School Division, and students can look up available books and resources.
Destiny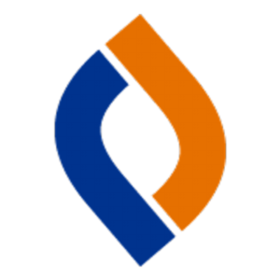 Destiny is the library program that Chinook's Edge uses.
Here are the steps needed to access the program.
Find Destiny and click on it.
Find the blue tab that says CESD Schools 
Scroll down to the bottom to find Innisfail Campus. Along the top right hand corner find the login tab
Choose to log in with google. Students need to login using their school email
Find Catalog along the top
Destiny Discover on the Left hand side
Hamburger on the top Left
Here you will find your current check outs, holds, finds and history.
CALL NUMBER
E = Early/Easy Fiction
J = Junior Fiction
F = Young Adult/Adult Fiction
100-900 = Non Fiction