Back to staff directory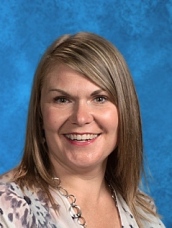 Teachers - Kindergarten
Phone: 403-227-3292
Key Roles
My name is Janelle Carey and I teach Kindergarten!
This is my 15th year as a teacher and my 9th in kindy! I truly love teaching kids to learn through play and music and stories!
I grew up in Innisfail and have a wonderful husband, a daughter in grade 3 and a son in grade 6. We are active members of our great town and love seeing my students out and about in the community!
Thanks for trusting me and for sharing your littles with me! We are going to have the best year! I believe in a play based approach to kindergarten and use lots of center times, games, singing and literacy to teach the curriculum. When kids are having fun and building relationships with adults and peers and socializing, they are then able to learn and be the best kindergarten student they can be!
I look forward to playing with your child and welcome you to my classroom!
Have a great year!