Back to staff directory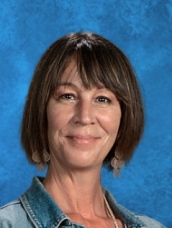 Teachers - Grade 1
Phone: 403-227-3292
Key Roles
My name is Terri Schaitel and I am a grade 1 teacher at École John Wilson Elementary School for the school year. I have been teaching for 20 plus years and Early Education is my passion. I am a busy wife and a mother of two. My husband John and I have been married 20 plus years this summer. I've been a part of École John Wilson Elementary School for 15 years.
Every single kid has unique needs, and every single child learns individually. I love to teach through themes using a balance of structured and directly led lessons, songs, interactive lessons on the SMART board and laptops. We build on routines established in our classroom, building confidence in the kids as learners, and engaging the kids in all learning activities, at their level.
I think children are amazing at all ages, and believe that between the ages of 5-7 they are absolutely remarkable..........they are so responsive and receptive to learning and are capable of truly motivating themselves through curiosity and eagerness. I teach to this philosophy. I create an environment which sparks creativity in which to learn. We surround students with early literacy and early math learning, and as the year goes on we continue to build on from where your child is at.
We are a great team and have such fun with students in our day. I will provide learning experiences for all children that address their developmental, intellectual, physical, emotional, social and creative needs. The development of the intellect is influenced by the emotional, social and creative growth of your child. My class will recognize and support your child's personality, pace of learning, knowledge, skills, interests and goals. It's important to learn, laugh and grow together and that's what we do in my classroom at École John Wilson Elementary School.