Back to staff directory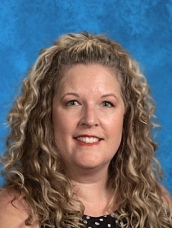 Teachers - Music
Phone: 403-227-3292
Key Roles
Hello families. My name is Jill Cummins ( the students call me Ms. Cummins or Ms. C) and I am the Music Specialist at Ecole John Wilson Elementary. I have a passion for music education and am so blessed to teach in my dream job position.
I have lived in Innisfail for over 18 years and really enjoy being a part of this fantastic community! I am a mother of 2 sons who keep me very busy. I have taught for 25 years, the last 10 being as the music specialist at Ecole John Wilson. I enjoy coming to work every day and truly believe that music is a universal language. Many of us turn to music in times of joy, and sorrow. Music can heal and help express emotion.
Our music program is for all students Kindergarten to grade 4. We are thrilled to have such a large, lovely space to do music in. Our program focuses on creating, performing, responding and connecting to music through singing and playing. Moving and listening to music is a big part of what we do. As well, music assists with our Social Emotional Learning ( SEL) needs as well. Music provides a natural platform to assist children in their social and emotional growth.
I am so excited to share my passion for music with our students. If you have any questions about our music program, don't hesitate to call me at the school at 403-227-3292 email me at jcummins@cesd73.ca.
Yours in Music Education,
Jill Cummins