Back to staff directory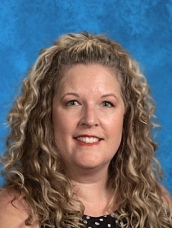 Teachers - Music
Phone: 403-227-3292
Key Roles
Hello families. My name is Jill Cummins ( the students call me Ms. Cummins or Ms. C) and I am the Music Specialist at Ecole John Wilson Elementary. I have a passion for music education and am so blessed to teach in my dream job position.
I have lived in Innisfail for over 17 years and really enjoy being a part of this fantastic community! I am a mother of 2 boys who keep me very busy. I enjoy coming to work every day and truly believe that music is a universal language. Many of us turn to music in times of joy, and sorrow. Music can heal and help express emotion.
This year, music class will look a little different, but the foundational basis of the program will not change. "It's not hard it's just new" will be our motto at times. We are thrilled to have such a large, safe space to continue to do music in. At this time in the year students will not be sharing any items at all in the music room. As the year unfolds, students will be given individual music bags with individual instruments inside that only they touch. As per Alberta Health guideline, at the moment we will not be singing in class. We will continue to use listening, movement ( in our own space), body percussion, poems, finger plays, chants, games ( in place), and sign language among other ways to create and experience music. Students will use touchless sanitizer dispenser on the way in and out of the music room. Our room is nice and large to allow 2 meters of distance between myself and the students as well as to allow for social distancing entering the class, once seated in the class and exiting the room. Directional arrows and the physical placement of the music room allows for classes to not have to pass each other in the hall and directional arrows are in place. Grade 4's will be wearing masks to and from music and will be keeping them on during class as well. All other grades are encouraged to wear masks to music if possible.
I am so excited to be returning to teaching and sharing my passion for music with our students. Not only will music this year include creating, moving, listening and responding to music, we will be looking at our Social Emotional Learning ( SEL) needs as well. Music provides a natural platform to assist children in their social and emotional growth.
If you have any questions about our music program, don't hesitate to email me. I am fully confident in a safe return to school and I can't wait to see all the smiling eyes.
Yours in Music Education,
Jill Cummins